Middel Views - Fuengirola Apartments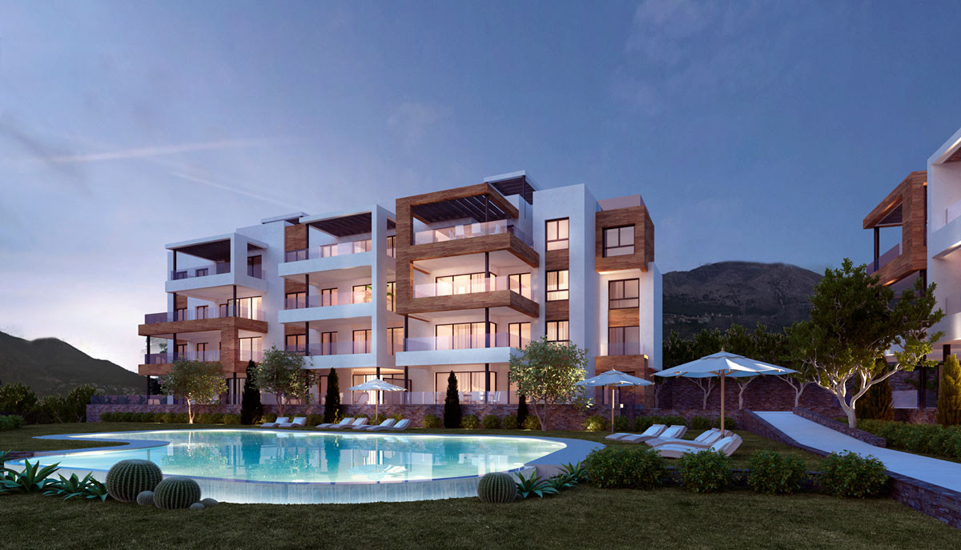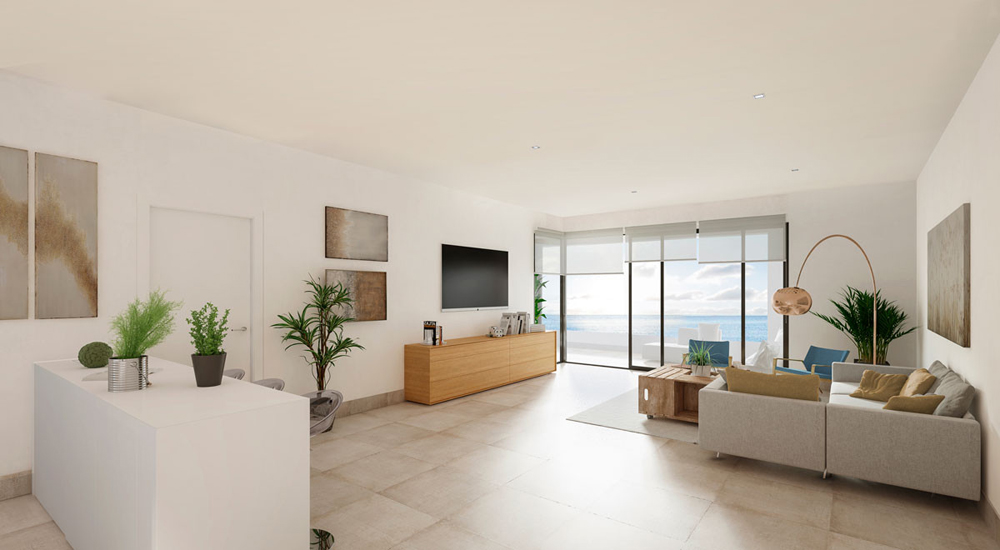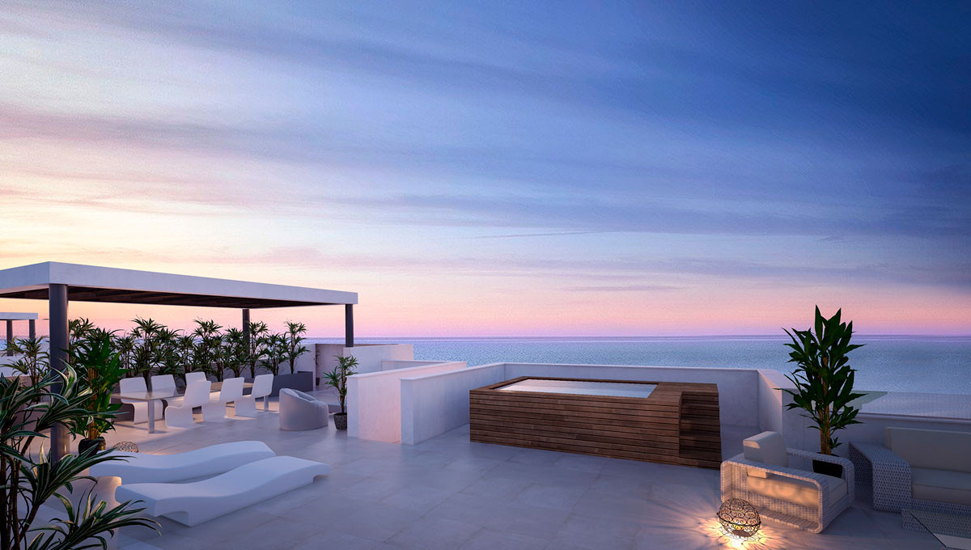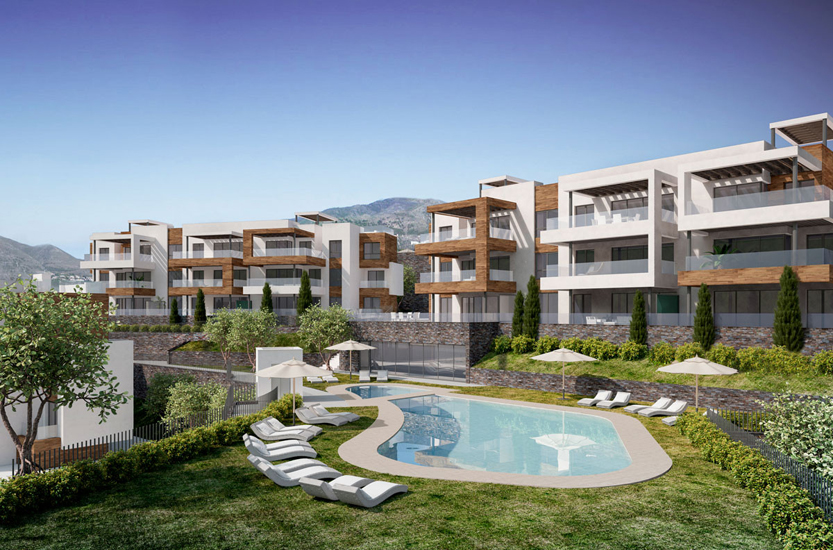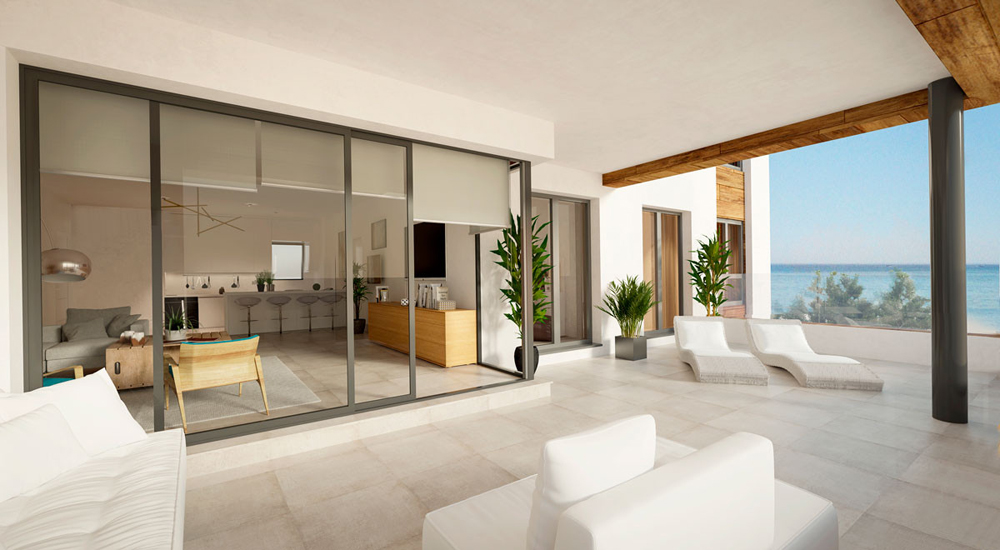 Middel Views - Fuengirola Apartments
Middel Views - Fuengirola Apartments
Middel Views - Fuengirola Apartments
Middel Views - Fuengirola Apartments
Middel Views - Fuengirola Apartments




Middel Views - Apartments in Fuengirola for sale
At Middel Views, the sea will be your most frequent visitor: The views of the horizon over the sea from the terraces in this project are breathtaking, and the scent of the sea will pervade your home via your windows. Middel Views is the name of the development because, in addition to being in the scenery, the shore is also present in other areas of your new house. The six letters that make up the term Middel are used in Norwegian to allude to the Mediterranean, a sea that will soon be a part of your daily existence.
Middel Views is the home you are looking for.
We realize the house you're searching for is exactly like you, with a unique touch that makes it a one-of-a-kind environment. That's why Middel Views provides you a community of eighty-four 2-, 3-, and 4-bedroom homes with garages and boxrooms on the Costa del Sol that will meet all of your demands.
Your new home is located in Fuengirola, a municipality on the Costa del Sol that is regarded a prime location. Middel Views is the ideal project for individuals who want to be only 15 minutes from Málaga city while yet having the conveniences and tranquillity of a residential environment. Enjoy the benefits of having a house that is surrounded by the greatest services.
Middel Views is in a fantastic location: situated on a hilltop, the project takes advantage of the land's slope to offer stunning sea views. This design allows you to enjoy the Mediterranean without ever leaving your house, with a breathtaking panoramic view of the Fuengirola coastline.
Because Middel Views is located in a completely consolidated district, you will have easy access to everything you require. You and your family will have access to all of the services you require while still being able to travel to the beach without having to drive. Restaurants, stores, and a variety of recreational activities may be found in the neighborhood surrounding your new home.
Your new house is well-connected by both road and rail. Using the AP-7 and A-7 highways, you can go to Málaga airport in less than 10 minutes, and to Málaga city or Marbella in less than 5 minutes. If you prefer public transportation, you may catch a commuter train at Carvajal Station (C-1) near Middel Views that will take you directly into Málaga city center.
The harmony of the community exists in its façade via colors and textures that mix in with its surroundings, combining to perfection avant-garde trends with the timeless beauty of more classic forms. Middel Views tries to make you proud of your property and its location at first glimpse.
Your new house was designed to be lived in without limitations. Because we realize how important it is for you to be able to enjoy your home, all of the rooms are designed to make you feel at ease and surrounded by high-quality finishes. Middel Views has sea-facing lounges and bedrooms, as well as a large patio for each residence. This location is great for hosting gatherings with friends or simply resting while gazing out over the Mediterranean.
You get to see your new home from the outside as well. It has three swimming pool sections, all of which are surrounded by lush greenery. These gardens are the perfect spot to forget about your worries and reconnect with your well-being while relaxing in their stunning infinity pools.
For your convenience, each house in the complex comes with its own garage parking spot. You will also have additional space in the boxroom, which is also part of the Middel Views project. That way, you may maintain those boxes of mementos you cherish without taking up valuable space in your house.
| | | | |
| --- | --- | --- | --- |
| Dev. Name | Middel Views | Ref. No. | AP0014 |
| Price from | 345,000 - 537,000 | Type | Apartment |
| Bedrooms | 2,3,4 | Bathrooms | 2,3 |
| Build Size (m2) | - | Plot Size (m2) | - |
| Area | Costa del Sol | Terrace (m2) | - |
| Location | Calle La Ladera, Fuengirola, 29640 | Completion date | - |
| | | | |
| --- | --- | --- | --- |
| Setting | Close to town, Close to Shopping, Close to Sea | Views | Panoramic, Sea, Mountain |
| Pool | Communal | Parking | Communal |
| | |
| --- | --- |
| Other Features | A/C, Gated Community, 24hr Security, Garage, Storage Room, Gym |
About Fuengirola
Fuengirola is known for the majestic Sohail Castle, which dominates the seaside region and looks down like a guardian from a high vantage point. It bears many characteristics with Palm Beach, Florida. In fact, if you enjoy palm-lined avenues, well-designed buildings, and easy access to contemporary amenities, Fuengirola may be the perfect place for you to relocate.
Fuengirola is a prominent beach resort on the Costa del Sol in southern Spain, lying between the cities of Benalmadena and Marbella. The village is about 15 minutes west of Malaga airport and is easily accessible by car, coastal roads, and a daily train service between Malaga and Fuengirola. The town is situated in a favorable position, shielded by the Mijas, Malaga, and Ronda mountain ranges, which provide one of Spain's greatest microclimates.
Restaurants, cafés, bars, and clubs line the recently restored promenade, which runs beside the blue flag beaches of Carvajal, Las Gaviotas, Los Boliches, and San Francisco.
All of the beaches have sunbeds for hire, several beach bars, and all forms of water activities, such as sailing, windsurfing, pedalos, diving, and fishing expeditions, are adequately cared for. Fuengirola's municipal area is barely 10 square meters in size, yet it has a spectacular 8-kilometer beach. Fuengirola and the surrounding towns, such as Mijas Costa and Benalmadena, offer all a family needs for a relaxing vacation, with a diverse range of attractions and intriguing venues to satisfy all tastes.
Buying property in Fuengirola
With us on your side, you'll be able to choose from a wide range of fantastic beachfront houses in Fuengirola, as well as a wide range of other sorts of properties.
Fuengirola isn't only a treasure; it's also well-equipped to look after families, couples, individuals, and even enterprises, thanks to its beachfront location in southern Spain. Why not see if your perfect house is available right now and plan your next visit? With a range of services within walking distance, a beautiful seaside region, well-maintained walkways, developments, and much more, why not check if your ideal home is available right now and plan your next visit? Living in Fuengirola is a great delight, and our staff at Luxury Property Finder Marbella is eager to assist you in your search for the perfect luxury villas on the Costa del Sol.